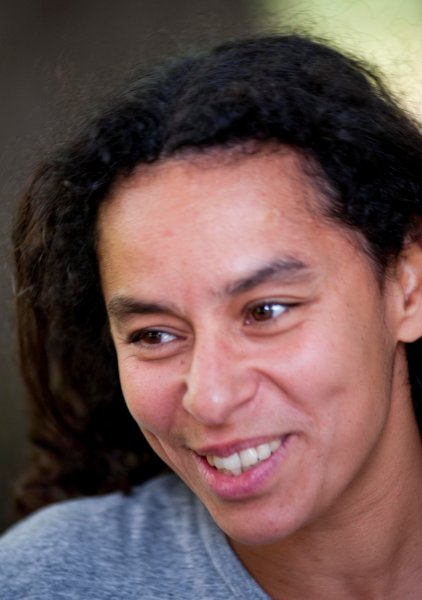 Tel: 33.(0)6.71.99.42.17.
maria.salvetti@univ-paris1.fr
Currently… Maria Salvetti has joined the "Economics of Public Private Partnerships" chair since April 2013.
She is in charge of setting up a European working group on water sector regulation, in partnership with the Florence school of regulation.
…Past experience…
Maria Salvetti has worked as an environmental economist for the French national agency for water and aquatic environment (Onema). She produced the first report on water services performance which was presented during the World Water Forum in March 2012. She also worked on environmental economic studies and on the economic appraisal for WFD exemption justification.
From 2008 to 2010, she worked for the largest water service in Europe (SEDIF) providing economic and financial advice in the preparation of the future water service management contract. She has also worked as an economist for Seine Normandy water Agency (France) and the Environment Agency (England & Wales).
Since 2002, she worked on WFD economic appraisal: cost-recovery analysis, cost-benefit analysis, cost-effectiveness analysis and distribution analysis. During this period, she was also in charge of the Seine Normandy water price and services research institute, performing macro and micro-economic studies on water & sanitation price & services. She has also been involved in a twining project with Poland in 2005-2006 to share her knowledge and experience on WFD economic appraisal implementation.
A monthly budget of 36€ per household for water & sanitation services, Maria Salvetti, February 2013, in « How to improve the funding and sustainability of French water & sanitation services », French national committee for water.
Regulatory performance indicators: essential quality and non-quality indicators for the performance of public water and sanitation services, Maria Salvetti, in « Improving performance of water and sanitation public services », Astee 2012.
Observatory on public water & sanitation services: overview of services and of their performance, Maria Salvetti, February 2012
Managing uncertainty in WFD economic appraisal and communicating on uncertainty with policy decision-makers, Maria Salvetti, September 2007, First International Conference on Adaptive and Integrative Water Management, Basel.
Incentive, sustainable and fair pricing: a trilogy out of reach?, Maria Salvetti, April 2005, 45th Congress of the European Regional Science Association, Amsterdam.
Cost recovery assessment for Seine-Normandy district. Methodology and results from stakeholder participation process, Yann Laurans, Stéphanie Blanc, Sarah Feuillette, Gauthier Grienche, Maria Salvetti, February 2005 Paris.
"Regulation of natural monopolies: from theory to practice in the water sector"
performed for the Ukrainian national commission of utilities regulation
"Water and sanitation services in France: market structure and services management"
performed for University Paris Descartes, for French Directorate of consumption & competitiveness (DGCCRF) and for Metratech
"Water price in Seine Normandy river basin"
performed for University Paris Descartes, for French Directorate of consumption & competitiveness (DGCCRF) and for Metratech
"A cost-effective approach to water network renewal"
performed for French city councillors
"French water agencies and water management in France"
performed for the environmental training centre in Paris
"Operators & environmental issues", "economic performance in management contract"
performed for Opt Water for all (AgroParisTech)
EDUCATION
Master degree in Economics and social science, La Sorbonne university (Paris, France)
Magister degree in International relations, La Sorbonne university (Paris, France)
Master degree in Modern literature, La Sorbonne Nouvelle university (Paris, France)