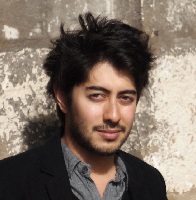 Ph.D, PSE & Sciences Po Alumnus
Mail:
porcher.iae[at]univ-paris1.fr
NEWS
Analytical frameworks of government service contracting decisions typically focus on the make-or-buy decision. In concepts, governments can either produce the service itself (make) or outsource production (buy). However, governments make and buy the same public services, a practice that is termed concurrent sourcing. Drawing on transaction costs economics and the resource-based view of the firm, this article examines empirically local governments' propensities to concurrently source public services. Using a unique data set on water public services of more than 4,500 French municipalities for four years—1998, 2001, 2004, and 2008—we find that low transaction hazards, prior contracting experience, and low production capabilities have a positive impact on the level of concurrent sourcing. These findings demonstrate that organizations' characteristics are a significant factor in sourcing decisions and suggest that capabilities and their interactions with transaction hazards deserve heightened attention in the study of public contracting.
As market intermediaries, electricity retailers buy electricity from the wholesale market or self-generate for re(sale) on the retail market. Electricity retailers are uncertain about how much electricity their residential customers will use at any time of the day until they actually turn switches on. While demand uncertainty is a common feature of all commodity markets, retailers generally rely on storage to manage demand uncertainty. On electricity markets, retailers are exposed to joint quantity and price risk on an hourly basis given the physical singularity of electricity as a commodity. In the literature on electricity markets, few articles deal on intra-day hedging portfolios to manage joint price and quantity risk whereas electricity markets are hourly markets. The contributions of the article are twofold. First, we define through a VaR and CVaR model optimal portfolios for specific hours (3 am, 6 am,. . . ,12 pm) based on electricity market data from 2001 to 2011 for the French market. We prove that the optimal hedging strategy differs depending on the cluster hour. Secondly, we demonstrate the significantly superior efficiency of intra-day hedging portfolios over daily (therefore weekly and yearly) portfolios. Over a decade (2001–2011), our results clearly show that the losses of an optimal daily portfolio are at least nine times higher than the losses of optimal intra-day portfolios.
BOOKS FOR FRENCH STUDENTS
Toujours dans les librairies, disponibles sur Amazon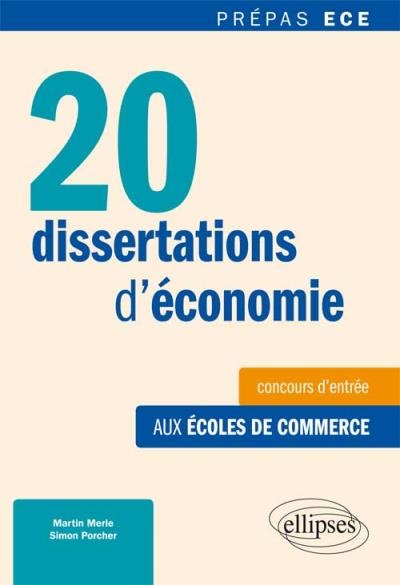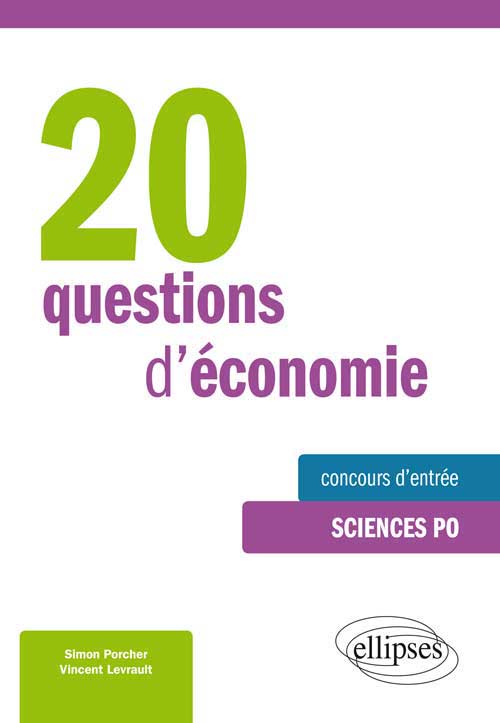 CURRENT & PAST POSITIONS
Assistant Professor at Université Paris La Sorbonne (2015-)
Lecturer at The London School of Economics and Political Science (2014-2015)
Assistant Professor at Université Paris Est Créteil & IAE Gustave Eiffel (2013-2014)
Adjunct Lecturer at Sciences Po (2010-2014)
Research Fellow at IAE Sorbonne Business School (2009-2015)
Research Fellow at the European University Institute in Florence (2013)
Research and Teaching Assistant at Université Paris Descartes (2012-2013)
Research Fellow at ESCP Europe (2009-2010)
EDUCATION
Ph.D. in Management (Sorbonne and IAE Paris)
Master in Economics, Paris School of Economics (Université Paris I – ENS Cachan)
Master in Public Affairs, Sciences Po
BA in Economics, Université Paris I Sorbonne

RESEARCH INTERESTS
Public Management & Policy Evaluation
Industrial & Firm Organization
WORKING PAPERS & PROJECTS

Plural Sourcing in Public Services : Evidence from French Water Supply (submitted).
Water Taxes and Consumer Behaviour (submitted).
Fuel Taxes and Demand (Preliminary).
Urban Informal Economy: street prostitution in France at The Belle Epoque (with Alexandre Frondizi). See the mini on Freakonomics. (new version soon) Ronald B. Shuman Award of the best paper at the Academy of Management, 2012. 
Contracts between Painters and Patrons at the Renaissance (on-going project).
The Transaction Costs of the NHS (on-going project).
The Welfare Costs of Regulation: Evidence from Water Supply in the UK (on-going project).
SCIENTIFIC PUBLICATIONS
Utilities and Public Management

Strategy, Entrepreneurship & CSR

Frondizi A. and S. Porcher, « Sidewalk's Queens: Popular Prostitutions and Urban Economy in Fin-de-Siècle Paris », Handbook on the Economics of Prostitution, Oxford University Press, forthcoming.
Energy Markets and Commodities
R.H. Boroumand, S. Goutte, Porcher S. et T. Porcher, Hedging Strategies in Energy Markets: the Case of Electricity Retailers, Energy Economics, forthcoming.
R.H. Boroumand, S. Goutte, Porcher S. et T. Porcher, Asymmetric Evidence of Gasoline Price Responses in France: A Markov-Switching Approach, Economic Modelling, forthcoming.
NON-FICTION BOOKS AND CHAPTERS
20 dissertations d'économie, avec Martin Merle, Ellipses, 2014.
20 questions d'économie, avec Vincent Levrault, Ellipses, 2013.
Regards croisés sur un XXIème siècle en mouvement, (dir) Thomas Porcher, Ellipses, 2012. Chapitres sur la politique industrielle et sur l'immigration.
80 propositions qui ne coûtent pas 80 milliards, (dir) Patrick Weil, Grasset, 2012. Coordination des propositions économiques.
L'Afrique des nouvelles convoitises, (dir) Alain Nonjon, Ellipses, 2011. Chapitres sur la pauvreté et les marées noires.
Ecole 2012: faire réussir tous les élèves, (dir) François Dubet et Ismaël Ferhat, éditions Terra Nova, 2011.
Pôles de compétitivité et dynamique entrepreneuriale, (dir) Jean-Michel Saussois, Maria Bonnafous-Boucher, CCIP, 201
0. Chapitres sur la gouvernance des pôles de compétitivité et le rôle des acteurs publics.
POPULAR WRITING IN THE PRESS
AWARDS & GRANTS
Dissertation distinguished by the French Association of Doctors in Law (AFDD in French).
Best dissertation award of the Public and Non-Profit Division, Academy of Management, Lake Buena Vista, FL, 2013.
Research Fellowship at the European University Institute in Florence, Italy, 2013.
Ronald B. Shuman Award of the Best Graduate Student Paper, Academy of Management, Boston, MA, 2012.
Grant for a Research Project with Suez-Lyonnaise des Eaux, 3 years.
Grant for a Research Project with ONEMA.
Grant for a Research Project with ADEME.
Research Assistant Grant from the French Ministery of Research, 1 year, 26 000 euros.
PhD Grant from the French Ministery of Research, 3 years, 78 000 euros.
Finalist for the best paper, Conference on Public Utilities, Milan, Italy, 2010.
CONFERENCES & SEMINARS
EPP Conference, Paris, France, June 4-5th, 2015.
Université Saint-Denis Economics Seminar, Saint-Denis, France, April 28th, 2014.
IAE Gustave Eiffel Healthcare Seminar, Créteil, France, April 7th, 2014.
Université Paris Sorbonne Economics Seminar, Paris, France, March 28th, 2014. 
Conference ICCM, ESG Management School, Paris, France, January 16th-17th, 2014.
IAE Gustave Eiffel Strategy Seminar, Créteil, France, September 26th, 2013.
ISNIE 17th conference, Florence, Italy, June 20-22nd, 2013.
COST workshop, Brussels, Belgium, April 16th-18th, 2013.
IAE Lille Seminar, Lille, France, March 21st, 2013.
HEC Liège Seminar, Liège, Belgique, February 22th, 2013.
Smart Governance and Regulation of Water in Europe, Florence School of Regulation, Italy, February 7th-8th, 2013.
Academy of Management, Boston, MA, USA, August 3-7th, 2012.
Association Françaises des Sciences Economiques, 61ème congrès, Paris, France, July 2nd-4th, 2012.
EURAM 2012, 12th conference, Rotterdam, Netherlands, June 6th-8th , 2012.
Infradays 10th, Berlin, Germany, October 7th-8th, 2011.
DIW Berlin Seminar, Berlin, Germany, October 7th, 2011.
Conference on International Governance 2nd, Greenwich, England, September 9-10th, 2011.
Academy of Management, San Antonio, TX, USA, August 12-16th, 2011.
International Society on New Institutional Economics 15th conference, Stanford University, Palo Alto, CA, USA, June, 16-18th, 2011.
International Industrial Organization Society, Boston, MA, USA, April 8-10th, 2011.
ESNIE 7th « Days », Paris 11 Orsay, France, March 25th, 2011.
Center for Competition and Regulatory Policy, Birmingham, England, February 10th and 11th, 2011.
CESAER Seminar, Université de Dijon, France, December 6th, 2010.
Chaire EPPP Seminar, IAE Paris, France,  Octobre 22nd, 2010.
1st International Conference on Public Utilities, Bocconi Milan, Italy, July, 15-16th, 2010.
1st Conference ADAM, Aix-en-Provence, France, June 30th – July, 1st, 2010.
9th ESNIE, Cargèse, France, May 31st – June, 4th, 2010.
PROFESSIONAL ACTIVITIES
Reviewer for Journal of Management Studies, Applied Economics, Energy Policy, Water Policy, Annals of Public and Cooperative Economics, Revue d'économie industrielle.
Reviewer for the EURAM and AOM conferences.
Panel expert for the OECD on Water governance.